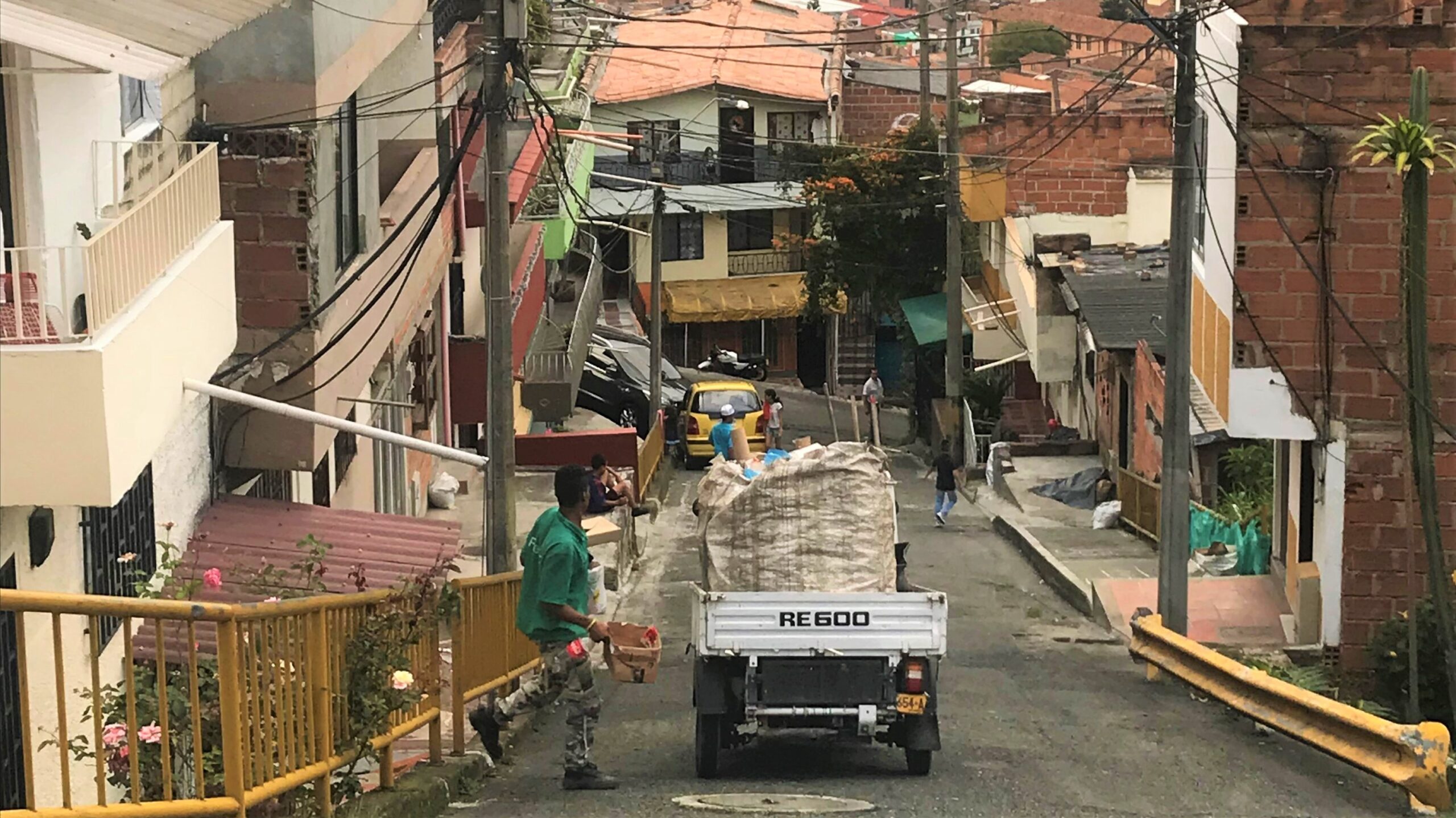 ---
Challenge
Medellín is a Colombian city with large numbers of informal-sector waste pickers working in the streets with no social protection or health cover. That is the challenge which R4S responded to through the 2016 call for proposals on innovative actions to support development, which was organised by the AECID.
Our solution
R4S worked with the University of Vic, the AECID and Medellín City Council to conduct a series of innovative actions, which had already been tried out on a small scale. They enabled the formalisation of the majority of the informal-sector waste pickers in Medellín, through the creation of cooperatives or private companies by the pickers themselves, or through their incorporation into the municipal solid waste management system. Those innovative actions were: the granting of microloans; the provision of services to third parties; the establishment of a system of payments for recycling; the incorporation of advertising into the tools for the waste pickers to work with; and administrative training for municipal specialists.
Impact
This project enabled the formalisation of informal-sector waste pickers in the city of Medellín; the training of municipal specialists to promote the creation of policies for waste pickers' socioeconomic integration; and the encouragement of recycling among the general public by establishing a system of payments.