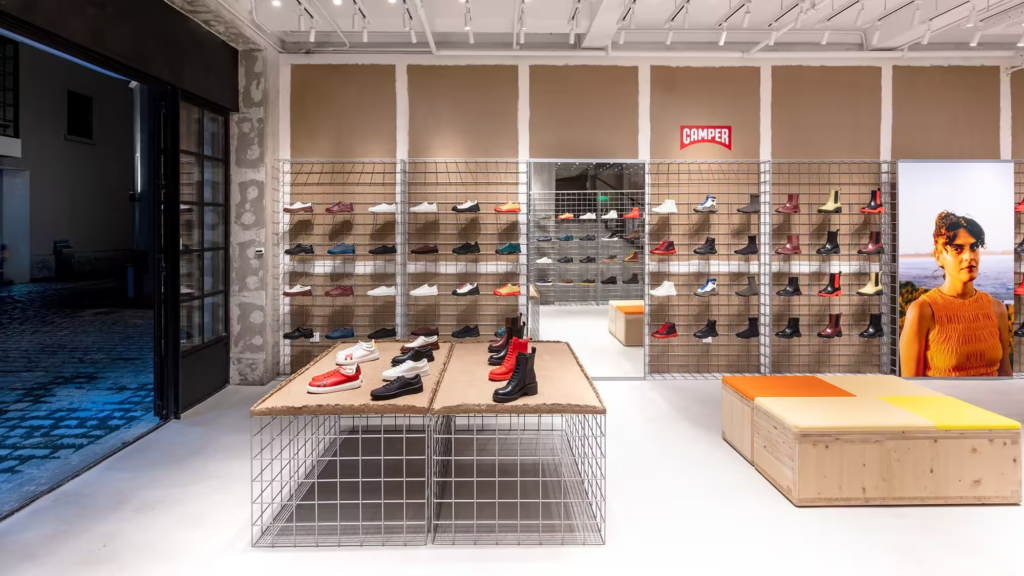 Having achieved its B Corp certification in 2022, Camper has made a renewed commitment to further deepen its transformation towards sustainability. As their sustainability partner, we embarked on a collaborative process to define the ESG Strategy for the period of 2023-2026. The primary objective was to identify strategic positioning opportunities, development projects, and initiatives that would facilitate this transformation.
To ensure a comprehensive ESG Strategy, we went beyond and conducted an analysis of industry trends, general and sector-specific sustainability standards, as well as current and upcoming European regulations. This thorough examination aimed to guarantee that Camper is well-prepared to responsibly and sustainably navigate market pressures.
Through this process, we successfully identified key themes and areas of focus, established work priorities, and incorporated new strategic commitments. Additionally, we assessed the levers, resources, and barriers necessary to achieve these goals.
As a result of our collaborative efforts, the ESG Strategy for 2023-2026 and its corresponding implementation roadmap were defined, with our continuous support provided to the Mallorcan company throughout the entire process.
This comprehensive strategy encompasses various projects aimed at different aspects. For instance, initiatives related to the talent development of Camper's employees, responsible and sustainable supply chain management, environmental aspects management, and the integration of sustainability attributes into their products.