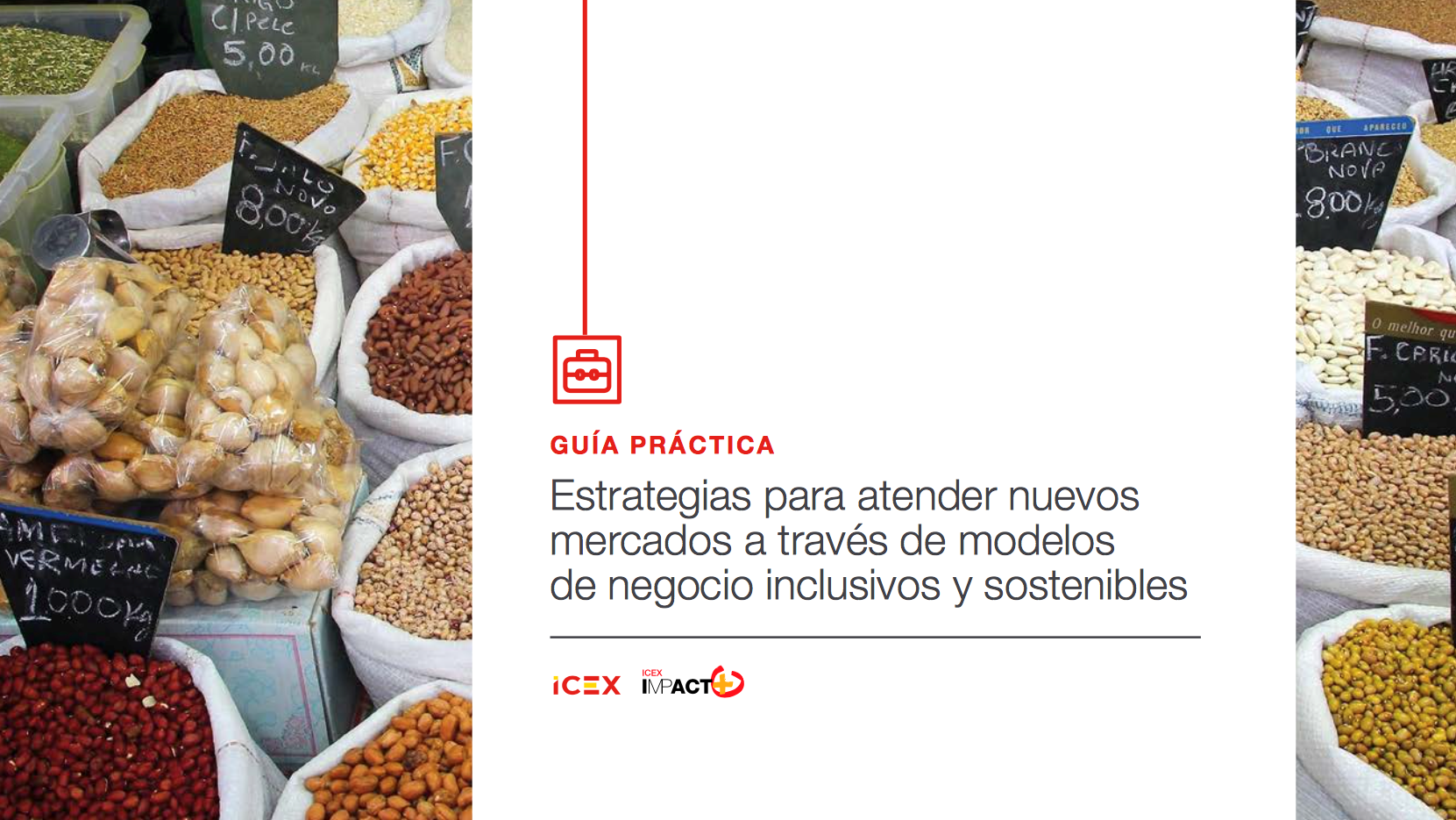 ---
Challenge
Since the early 21st century, multinationals have been becoming aware of the scale of the 4 billion-strong pool of potential consumers living in low-income countries, who make up the base of the economic pyramid. For that reason, newly created SMEs and corporations are adapting their products and services, and opening up new distribution channels to break into this market segment. In response to these opportunities, the Spanish Institute for Foreign Trade (ICEX), like other international bodies, identified new trade challenges for Spanish companies in this market segment; it then appointed R4S to tackle them.
Our solution
In order to meet the challenge, R4S produced a strategic report enabling the Spanish Institute for Foreign Trade (ICEX) to create a package of tools and instruments to support and facilitate the internationalisation of Spanish companies to the base of the economic pyramid. The report also offered guidelines for fostering innovation and collaboration between departments and strategic partners, with a view to ensuring companies' long-term growth, along with recommendations for benefitting stakeholder communities, and for incorporating sustainability and social inclusion criteria into the business model for companies' new initiatives.
Impact
The R4S strategic report enabled the development of a package of tools with which companies can create new initiatives, and promote them in and internationalise them to low-income countries. In this way, it contributed to meeting social and environmental challenges through viable, inclusive and sustainable business solutions that turn needs into commercial opportunities.