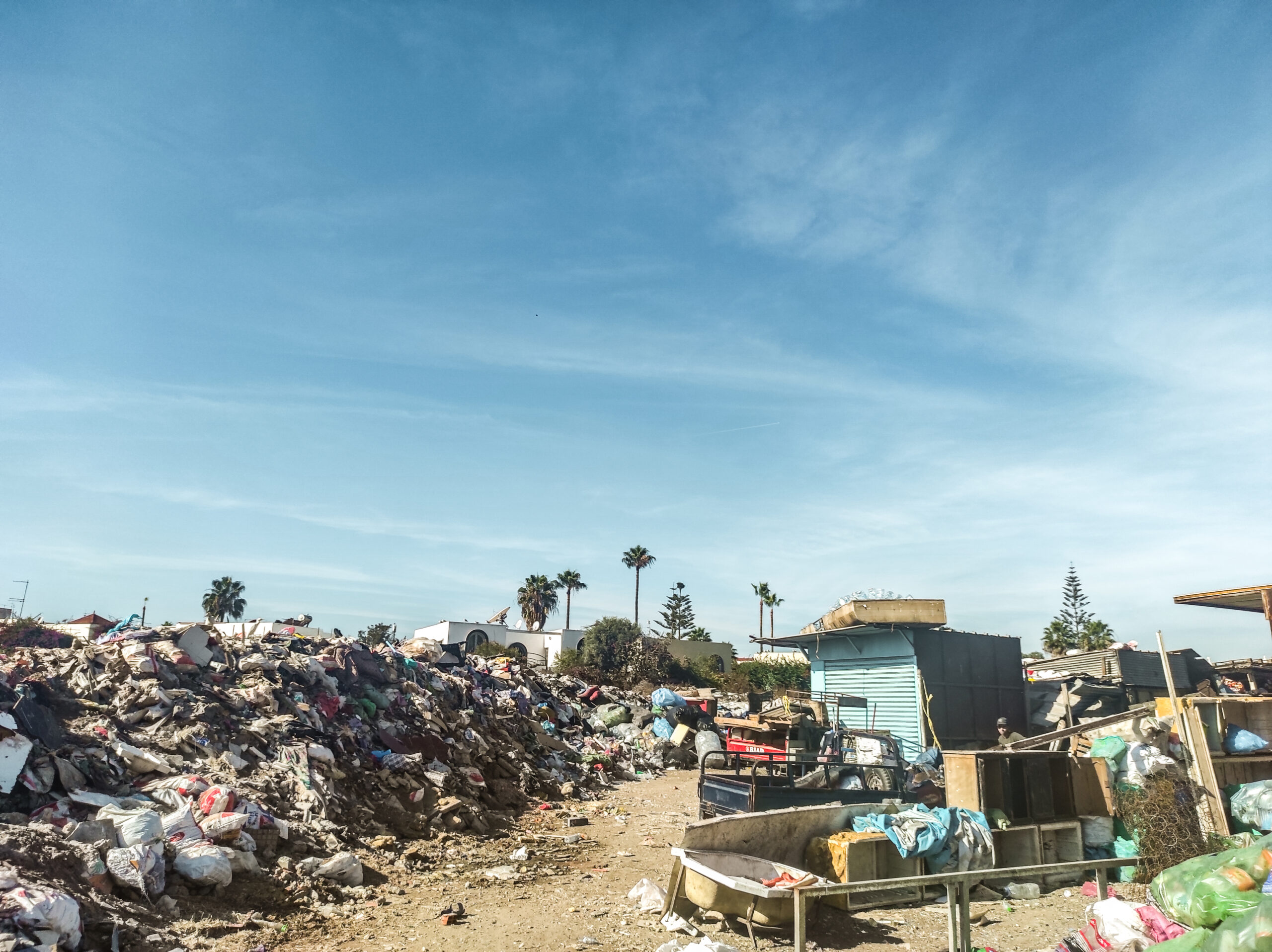 Challenge
Equatorial Coca-Cola Bottling Company (ECCBC) wants to develop an efficient and scalable bottle collection and recycling scheme to move forward circular economy approaches in Morocco in the plastic packaging value chain.
The project is framed within UNIDO's SWITCH2CE Programme with the objective of implementing a "bottle-to-bottle" circular production process and supporting Moroccan institutions in improving the legislation and infrastructure for the collection and recycling of used plastic, ideally for food applications (pending a necessary legislative change).
Within this project, R4S proposes solutions to promote an inclusive recoverable materials recovery and recycling model and a traceability system in the ECCBC supply chain.
Our solution
R4S, in collaboration with the other entities involved in this project, proposes to facilitate and scale up the collection of PET plastic from households by optimising collection routes and supporting the organisation of collection practices.
In addition, the need to establish a traceability system will be assessed in order to create processes for monitoring the risks associated with the PET supply chain. This assessment may precede the implementation of a technological tool to articulate this traceability.
To achieve these objectives, a census and socio-economic analysis will be designed and implemented to identify the number of waste pickers in 3 different cities, as well as their specific needs. It is proposed to train and strengthen a total of 900 waste pickers and to identify and formalise six associations, as well as to carry out public awareness campaigns on separation at source.
Impact
The project is expected to collect, at the end of 3 years, a minimum of 7,500 tonnes of PET collected through 900 waste pickers in the cities of Marrakech, Casablanca and Fez. In addition, it is expected to improve the income and working conditions of the associated waste pickers, resulting in an improvement of their overall living conditions.