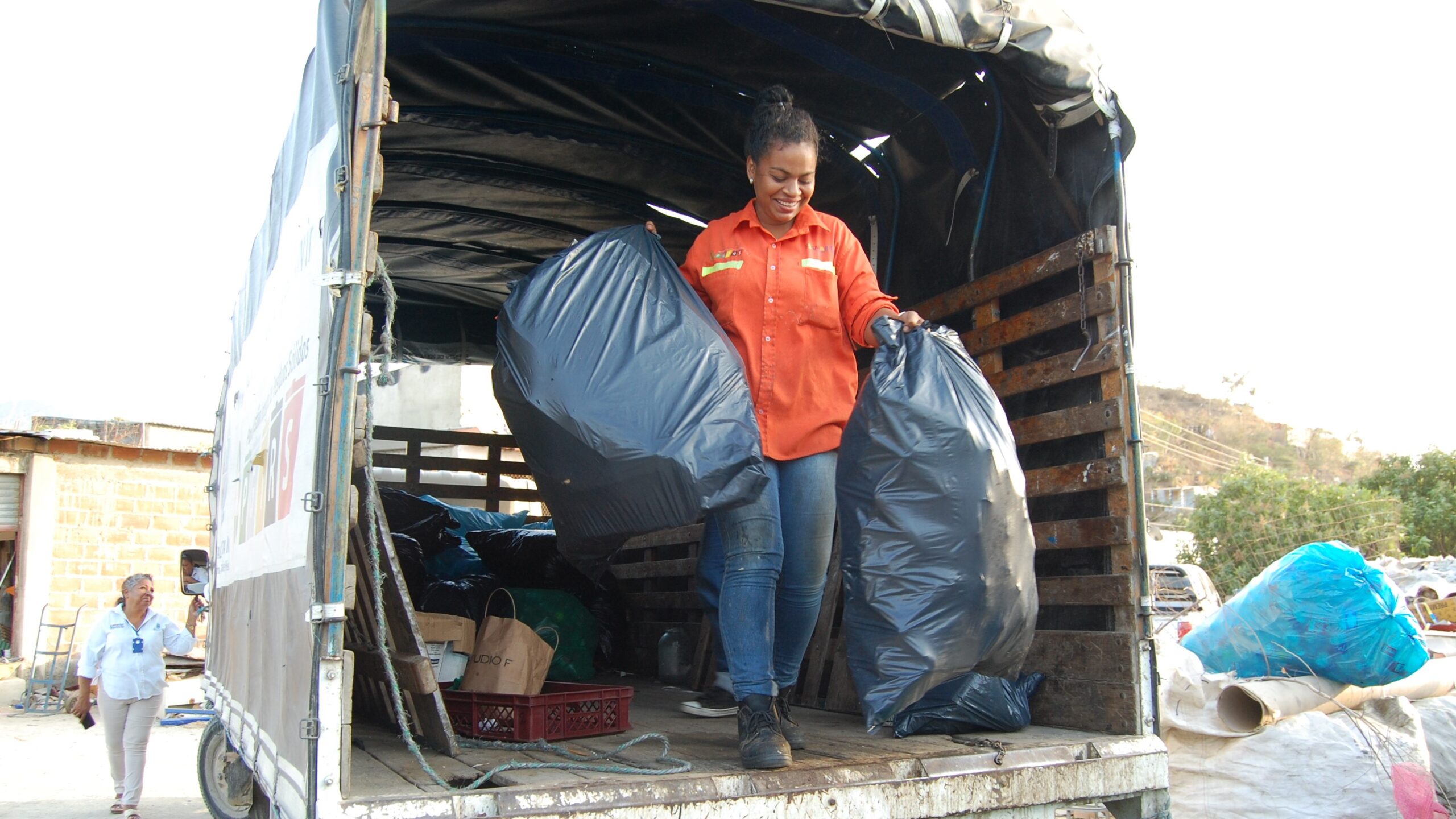 ---
Challenge
The associations of waste pickers in Santa Marta need to keep moving forwards with their formalisation process in order to comply with Colombian legislation, so ensuring that they can continue their activities and that their incomes will increase. The 244 waste pickers belonging to the associations are in a very unstable economic situation and are also demanding more recognition of their activities from public authorities and society.
Our solution
R4S is engaged in innovative actions for the formalisation of the activities of Santa Marta waste pickers, which are strengthening the pickers' associations with a view to compliance with Colombian legislation. R4S is also running training courses to improve their vocational skills and set up an incentives system through a mobile app, in order to encourage the public to recycle, so increasing waste pickers' incomes. To evaluate the project's social impact, R4S is using the theory of change methodology, along with ad hoc quantitative and qualitative research tools.
Impact
The associations participating in the project have managed to progress with the formalisation process laid down in Colombian legislation; have established formal and stable contracts with the city's major generators of solid waste; and have enhanced their social recognition. On top of that, there has been a positive environmental impact: the Municipality of Santa Marta has increased its recycling rates as a consequence of the incentives system set up.