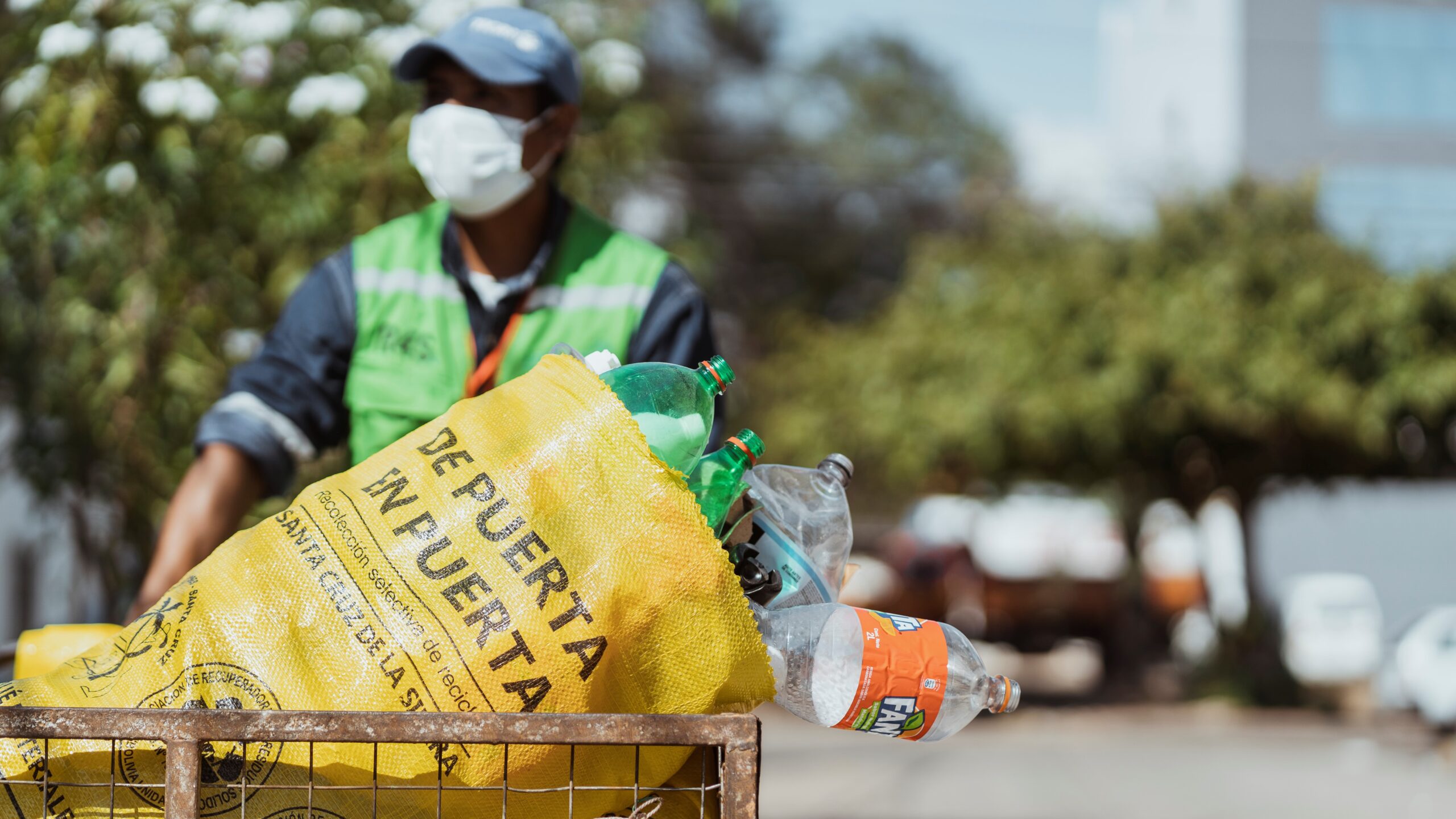 ---
Challenge
Bolivia has a population of 11.2 million people, approximately 15,000 of whom work as waste pickers, 80% of them women. Their activity is in the informal sector and is unregulated, their working conditions are precarious and dangerous, and the total volume of recyclable waste is increasing. In 2015, Act 755 on integrated solid waste management was passed, which acknowledges the importance of waste pickers' work. R4S is offering consultancy services for the development of plans to formalise the work of informal-sector waste pickers in the departments of Chuquisaca, Cochabamba, Potosí and Santa Cruz.
Our solution
The R4S strategy is based on developing inclusive and sustainable systems for integrated solid waste management, bringing in all the various people and institutions participating, one way or another, in the recycling value chain. The activities carried out include: public awareness campaigns to improve recognition of waste pickers; study of the recycling value chain and improvement of the positioning of the associations in the studied value chain; technical and administrative vocational training programmes to increase knowledge and strengthen existing associations; and incorporation of the associations into public municipal solid waste management systems.
Door-to-door selective collection systems have also been implemented, which contribute to improving the quantity and quality of recyclable materials.
Impact
The waste pickers' associations in these four Bolivian departments have managed to continue making progress with the formalisation process, in line with Bolivian legislation. What is more, they have increased their incomes, thanks to a larger number of stable contracts with the major generators of solid waste and to the sale price of the materials collected and now pre-processed. Their vocational training has also been improved, along with their storage and transportation capacity. Lastly, the associations – particularly in Santa Cruz – have started tendering for public contracts, in order to take part in the municipal solid waste management system. The door-to-door collection system helps to position waste pickers in society.